Looking for Jiffy for Newark?
If you're traveling out of Newark Liberty Intl, Park with Jiffy Airport Parking!
Book Your Reservation Today!
Jiffy JFK is now accepting reservations for JFK Airport Parking at our new location. Fill out the reservation form above to get your guaranteed JFK parking space!
Jiffy Airport Parking will honor Auto Club Discounts!
VIP Loyalty Program
Earn free days of parking in a Jiffy! Click for more information!
Jiffy Fast
Get there faster! Our fast, free shuttles are always running.
Premium Service
Our team of Parking People® are ready to serve you 24/7/365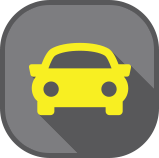 Express Service
Our express check-in and check-out service means you are in and out in a Jiffy!
Jiffy Airport Parking At JFK Airport
Millions of air travelers pass through the John F. Kennedy International Airport annually, and they all need reliable and convenient parking. Located at 130-24 South Conduit Avenue in Jamaica, New York, Jiffy Airport Parking is just minutes from JFK Airport. Our location is easily accessible from Belt Parkway and most major thoroughfares, so we're the closest near-airport parking available. Our innovative solutions offer travelers affordable stress-free parking solutions.
Parking And Shuttle Service
Parking at JFK International Airport can be harrowing. Don't fight for a parking space at the bustling airport and then trudge to the terminal. Instead, allow us to park your car for you, and then relax all the way in one of our comfortable shuttle buses. We offer abundant valet parking with short-term or long-term parking accommodations and fast, free shuttles available 24/7 year-round for nonstop service to and from the airport. Whether you're traveling for business or pleasure, you'll enjoy your airport parking experience with Jiffy Airport Parking in Jamaica.
Jiffy Rewards Program
If you're a frequent flyer, become a Jiffy Rewards Loyalty Program Member. Although we offer some of the best JFK Airport parking deals around, our frequent parker program lets you significantly cut your monthly travel expenses with rewards. Stop paying for full-price parking and sign up for our VIP program to earn free airport parking. Simply ask one of our cashiers for your Jiffy Airport Parking Frequent Parker Card, register online to manage your account and use your card each time you park with us.
Corporate Accounts
Companies can earn discount parking at our Jamaica, New York, location by registering online for special corporate customer pricing. When you enroll in our corporate program, you receive the same great service, but our already outstanding value gets even better with deep discounts available to all your employees. Get the lowest price on our premium valet parking and shuttle service by reserving a guaranteed parking space and then downloading the discount coupon from your online account. Getting discounted parking for JFK International Airport in Queens has never been easier.
Jiffy App For Managing Your Airport Parking Deals
Download the Jiffy Airport Parking JFK mobile app to make reserving guaranteed parking even easier. Manage your customer loyalty or corporate account from a smartphone or tablet with our app, available for Apple and Android users. We're committed to offering high-quality parking for air travelers flying out of JFK Airport. For more information, contact us at 718-322-2221.